YOUR PRIVATE GDANSK GUIDE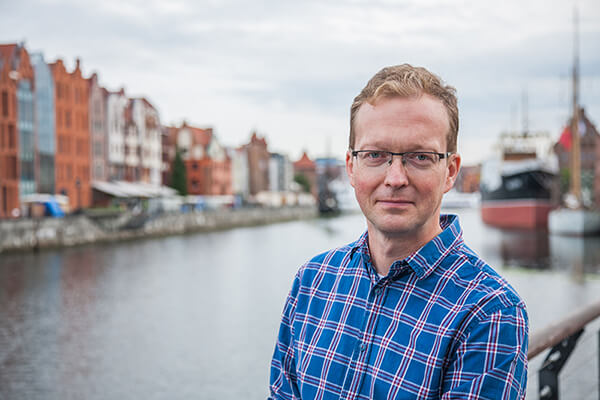 Maciej Snarski – your Gdansk guide.
I will be honored to help you how to plan a visit and choose the best things to do in Gdansk.
Born in Gdansk in 1978. Studied in Norwegian Tromsø and Gdansk. Passionate about history of Poland and Gdansk. Speaks fluent English and Norwegian.
There are many reasons why you should visit Gdansk at least once in your lifetime. Gdańsk is an important cultural seat containing many fine gothic churches, museums, theatres, and gardens; and a philharmonic and an opera house. Gdansk is one of the oldest and the most interesting cities in Poland.

Gdansk means more than the Old Town and Westerplatte. Don't forget about Sopot, district of Oliwa, former Lenin shipyard and many other places. Do you want to prepare your trip to Gdansk and don'r regret what you will miss? Choose my as a local Gdansk tour guide.

I am you private Gdansk Guide. Working as Gdansk city guide for many years is my passion. I guide private groups in Gdansk, Sopot, Gdynia, Malbork, Stutthof and many other places near Gdansk. I am cooperating with tour operators and tourist agencies as well. Let me help you and prepare tours in Gdansk fits you best.
I will recommend you hotels, attractions in Gdansk and all your wishes. Let's explore local Polish cousine and visit restaurants in Gdansk with unique menu. Don't miss on exciting highlights a short drive away, such as amazing Malbork Castle, charming district of Oliwa, beautiful Sopot and modern city of Gdynia. If you are wondering about the weather forecast for Gdansk, check one of the most accurate YR forecast
Are you tired of traditional guides, routine routes and schoolbook stories?
Take an exciting walk with me. Choose Gdansk Guide.
Sign up for a memorable experience of one of the most beautiful cities in Europe!